The constant technological progression has changed our lives, including in the way homes are sold. While curb appeal still plays an important role to attract potential buyers, screen appeal has become just as important. Screen appeal can be referred to as your home's aesthetic appeal when viewed online via images, videos, and virtual tours. Before you decide to list your place, research all the aspects of your home and stage it to maximize your space and make it more neutral for prospective buyers so that they can imagine themselves there. Take time to study and plan your home before listing it for sale; make sure that you miss no detail. You'll want to make a homely and wooing first impression before wanting the buyers to buy your property.
Present your home like it's your most prized possession which is clean, well taken care of and welcoming to anyone who decides to buy it. After all, it all depends on how you present your house.
Start with de-cluttering your home: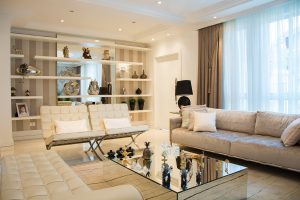 The fewer items are in your home, the smoother it is to organize and keep clean. The decision of keeping things or throwing them away could be tough, but many of the things you will be getting rid of are useless. You can start with getting rid of duplicate, broken, or malfunctioning items. Remove all household items including pictures, mirrors or unnecessary amenities that might divert the buyer's attention away from your home. Clear away portraits or posters from the walls, any other keepsakes and remove all extra appliances from the counters. The reason why anyone should get rid of things that are no longer in use is to depersonalize.  If the house is still personalized specifically to you, it can be difficult for viewers to envision themselves living there. 

Let the light in: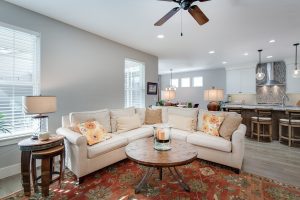 Make sure all the lightings and amenities are in proper alignment that will highlight all the focal points of your house. Natural lighting should always look better than artificial lighting. Try raising blinds and opening doors or curtains to get the most amount of light in and keep it as natural as possible, but in case it's needed use optimal lighting, layering lamps and other lights of various heights to fill a room with brightness. Opening shades and blinds can help make rooms appear spacious, and check if all light bulbs work and are of the same colour to give your lighting a boost. Take pictures to test what works best and how much lighting is enough. Try out various combinations of overhead lights, standing fixtures and table lamps to find the best amount of coverage.
Get Creative with Colours: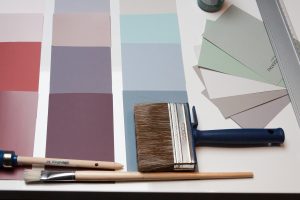 Using bright, vibrant yet decent colours, gives your listing a distinguished look. Paint away your home to make it stand out to the viewers and your listing will leave a lasting impact on the potential customers. Be mindful of the colour of paint you're going to use. Every viewer will have their style and preferences, so you should present them with variations through virtual staging. Go for neutral colours like cream, white, or light grey. Before painting, make sure to do any touch-up work your home requires like sanding down chipped paint or removing stains with soap and water wherever necessary.
Make optimal use of vertical space: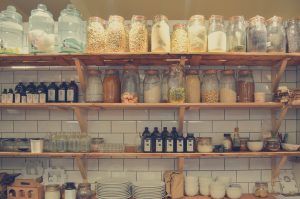 Apart from photos and artwork, you can install shelves on the wall and make use of vertical space. While preparing your home for a virtual tour, choosing abstract art could be a great way to add sophistication and style that also matches many people's tastes. Moreover, using vertical space to get things off of the floor can help make a room feel bigger, more open and clutter-free when viewed on a screen. You can fill some extra spacing or gaps with plants, candles, souvenirs, artwork, etc. If you a way to add lighting around the bookcase or shelves, that will add more emphasis to a focal point in the room.
Know your audience: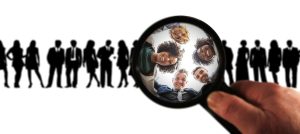 Best home stagers keep a track of the types of people who buy houses in your neighbourhood and adjust their house to suit that demographic. If most of the buyers are families with kids, keep all the bedrooms as bedrooms, and adding a play area in the family room might help. If more singles are looking to move in, you can consider staging one of the bedrooms as an office or home gym.
Pay attention to the floor:
When it comes to selling a home, flooring plays a crucial role. While staging your home for selling you can have floorboards, or better, parquet or block flooring professionally sanded and sealed. Consider placing a neutral rug on top. If your carpets are outdated, heavily patterned, or worn replacing them with a pale, neutral style is a cost-effective choice. Potential buyers can sometimes overestimate the expense of replacing carpets, and either they will make a poor bid or none at all. On the other hand, new, neutral carpets will surely attract your potential customers.
Clean is attractive: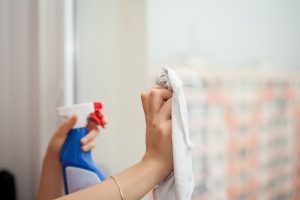 Showing your home some extra care will help make it shine in photos and videos. All the surfaces like tables, countertops, and shelves tend to accumulate dirt particles which gives them filthy. Try wiping them regularly to avoid conditions from becoming worse. When you have decided to list your place, try to seek out any small blemishes that might need fixing, such as damaged surfaces, crack in walls, or scuff marks. Make sure your windows are clean and clean your gardens too, for your windows to be free of obstructions to allow more natural light into your home. Sweep, vacuum, and mop your floors. We can even use a steam cleaner on the floor when there is stubborn dirt.
Showcase Virtually: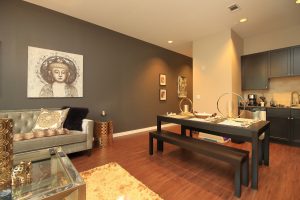 Staged homes appeal more to buyers as they give the home buyer an idea of what will fit and look good in the room and what it will be like to live there. Now you can stage it with your pre-existing amenities too but staging it virtually will give you a wider variety of looks to try. It will help you envision what your home could look like with the addition of various items. Virtual staging lets you add furnishings to a blank photo of your home digitally and make it look more natural.  There are various online websites and mobile apps that make virtual staging easy and help you with the optimal utilization of space.  You can even ask your agent for some recommendations.